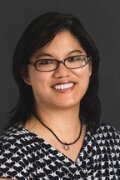 Lorrie comes to United Realty Group with over 12 years of successful real estate experience with a prior corporate background as an Account Manager and Sales Engineer in the telecommunication industry. Through the years in real estate, Lorrie has developed an extensive loyal network of buyers and sellers in both Southern and Northern California.

Lorrie's professional peers praise her for integrity and superior communication skills. Past clients speak of her patience and common sense approach to problem solving. One of her greatest assets is to listen to the needs of her clients and find a "win-win" situation for all parties involved.
Lorrie graduated summa cum laude from USIU in San Diego with a Bachelor of Science in Business. And completed several different programming and technical certification. Prior to the move to San Francisco, She worked in the Los Angeles, Orange County and San Diego areas; helping buyers find the best value for their real estate investment. When not at work, Lorrie enjoys going out to nature for a hike near the ocean, watching movies, and playing with her dog, Kirti. She is a world traveler and speaks two dialects of Chinese- Cantonese and Mandarin.