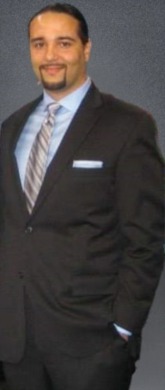 I began my career in real estate about 15 years ago as a residential appraiser, serving many Counties throughout Southern California. After founding California Standards Appraisal and reaching the "Certified Appraiser" level, I obtained my real estate Salesperson License and transitioned into residential/commercial sales as a listing and buyers' agent, as well as residential/commercial mortgage loan origination services. Shortly thereafter, I obtained my real estate Broker License and founded California Standards, Inc, home of California Standards Realty, United Realty Group, and United Capital Escrow.

California Standards Realty- A local brokerage and real estate consultancy serving San Diego County, Temecula, and Murrieta. We specialize in assisting Buyers and Sellers, new home developments, probate, and REO disposition for numerous banks and asset management companies. We also specialize in real estate investment opportunities in various market niches, and work with a plethora of private investors seeking consultancy and investment opportunities within the real estate realm. Additionally, Eric Kabbara offers consultancy services to other brokers throughout the Country, who are operating and/or seeking to establish a real estate brokerage.

United Realty Group- A full service, 100% Commission, statewide real estate brokerage serving all of California. Currently, we are hiring additional agents and Associate-Brokers throughout California under the United Realty Group brand, which offers industry leading compensation packages, network leads, cutting edge technology, world-class support and training, and much more. We also offer a full-service Mentorship Program for newly licensed salespersons. Check out www.FullCommission.org for more details, or reach out to Eric Kabbara directly.
Testimonials
"Hi Eric, I want to say thank you to you and Lorrie. I don't think we could get this home if without Lorrie's help. She helped us on the price and the permit problems, and explained the disclosures for us page by page. Also, you are an awesome agent and the best agent we've ever met. You always stand by our side, and help us to find out problems and solve them. Best Regards, Sabrina and Ben"
Sabrina & Ben Yao
"I have known United Realty Group's broker, Eric Kabbara, for several years and he has proven to be the real deal. He will provide you with all the help you need, anytime that you need it. He will stay with you and give support until the job is done."
David Caldwell
"Eric Kabbara has been great to work with, he really understands the negotiating tactics of buying and selling, and is great at communicating the pros and cons of approaches. He's very organized and did a great job of marketing our place for sale."
Michael Edwards
"Eric is everything you could want in a realtor--experienced, thorough, savvy, and responsive. I highly recommend Eric as a realtor to anyone looking to buy or sell a home."
Chris Miller
'I've been using this brokerage to meet my real estate needs now for several years and I couldn't be happier!! The managing broker, Eric Kabbara, is my 'Google' when it comes to real estate questions or concerns. He's always in the latest know and I highly recommend him and his office!! :)"
Shane Karns